Iowa Central Career Services
Iowa Central Career Services offers solutions for students and alumni. From internship opportunities to job search tips, we're here to help you.
Job Openings
Looking for a job? Login to TritonPass, click on Career Services under Student Tools.
Employer Portal
Click here for information on how to post a job or an internship opportunity. Also, helpful documents and information on career fairs and on-campus recruiting.
Internship Opportunities
Looking for an internship? Click here to view Internship Opportunities, Internships Forms, and the Internship Process.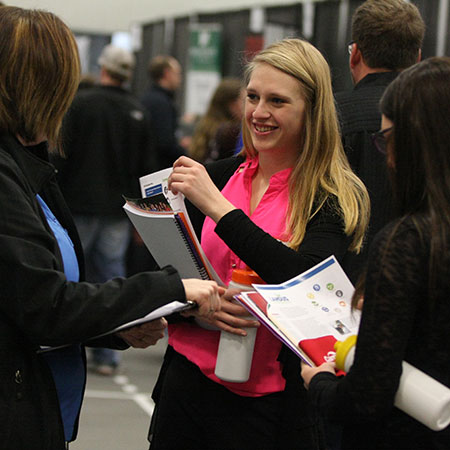 Job Search Tips
Click here to check out tips on how to successfully search for jobs.
Career Coach
Career Coach is designed to help you find a good career by providing the most current local data on wages, employment, job postings and associated education and training. Click here to learn more!
I love having a home away from home with all the friendships I have created.