Schedule a Visit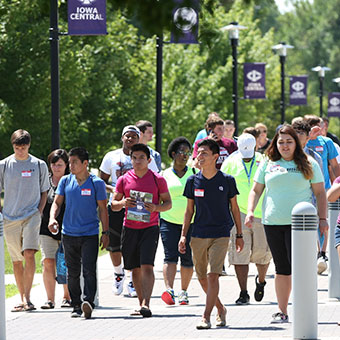 Triton Orientation Days
Iowa Central will be holding Triton Orientation Days. Sign up and get acquainted with the campus, your advisor, and everything else you need for your first college experience.
One-on-One Campus Visit
Schedule a campus visit anytime you would like, in person or virtually! Experience Iowa Central on a visit geared towards you.
Virtual Tour
Can't make it campus for a visit? Check out our virtual tour and see what it's like to be a part of Triton Nation.
I have enjoyed meeting a lot of new friends and hanging out with them from other states or countries that come and learn at Iowa Central.