Miller working to help those in need succeed
by Iowa Central Information
Posted on 12/20/2021
Ashley Miller's time at Iowa Central Community College helped open her mind to a world of adventure.
Miller, a Fort Dodge Senior High graduate, is the Youth and Family Enrichment Manager for Haven For Hope in San Antonio, Texas.
While attending Iowa Central, Miller saw the uniqueness and variety that the world has to offer in terms of the people and cultures presented on the campus.
"Iowa Central is so unique in the diversity of their student population," Miller said. "Nowhere else can you have a small-town feel but have students from all over the U.S. and different countries.
"That diversity really gives you an upper hand and exposes you to a much bigger world picture. Not to mention that the staff genuinely cares about you as a person and wants to see you excel in every way possible."
After graduating from Iowa Central, Miller attended Iowa State University before completing her degree in Recreation Management at Northwest Missouri State University.
Her time in Fort Dodge also gave her the chance to work within the Fort Dodge Parks and Recreation Department.
"I did my internship with Ryan Maehl and Parks and Recreation," Miller said. "His guidance, real-world experience, work ethic and insight on how an organization works were invaluable. He was a huge influence on my life and I continue to try and implement the things he practiced daily."
Today, Miller works with the families and children at Haven For Hope. She is tasked with after-school and special event programming as well as schooling needs.
"We currently have 111 school-aged kids attending 35 different schools in nine different school districts across San Antonio," Miller said. "We also have 14 school busses enter Haven daily. I do all of the coordination of services for our students as well as any physical needs like backpacks, school supplies and uniforms."
Miller began this journey over seven years ago after serving as the director for the Sac City Community Center.
"One of the biggest challenges is the amount of trauma our clients have," Miller said. "Becoming homeless is traumatizing enough, not to mention all of the previous trauma that anyone may have. Really meeting people where they are in that moment can be challenging, but always worth it.
"I can honestly say I never saw myself working in a homeless shelter, but after working here, I would love to continue working and helping low-income families navigate the education system.
"The relationships I get to form with our clients are the most rewarding. We see people at their most vulnerable and are able to watch them take their life back. To be a part of that journey is extremely powerful and rewarding.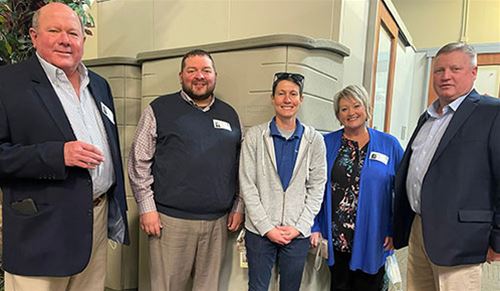 The coaches inspire me every day, not just to be a good dancer, but to be a better person, teammate, captain, and student. I wouldn't want to be anywhere else other than Iowa Central.