Students, Employers Meet at Fall Career Fair
by Iowa Central Information
Posted on 10/7/2022
Iowa Central recently played host to more than 50 employers at the annual fall career fair.
Local employers, along with businesses from around the state and region were in attendance to make connections with students who are seeking employment or preparing for graduation and entering the workforce.
The City of Fort Dodge, CJ BioAmerica, Decker Truckline Fort Dodge Community Schools, Nestle Purina, NEW Cooperative, Trinity Regional Medical Center and Woodruff Construction were among the local employers in attendance to meet with students.
Other employers from throughout Iowa and the surrounding states included Ag Processing Inc., AgReliant, Adventure Staffing, Barilla America, Bayer, Boone County Hospital, Cherokee Regional Medical Center, Convergint, CyHawk Perkins, Daybreak Foods, Empirical Foods, Fareway Stores, FORCE America Inc., Four Oaks Family and Childrens Services, Fruit of the Loom Inc., Gold-Eagle Cooperative, Hagie Manufacturing, Housby, Interstates, Iowa Aluminum, Iowa Department of Health and Human Services, Iowa Select Farms, Iowa Specialty Hospitals and Clinics, Iowa Workforce Development, K&W Electric, K.C.Nielsen LTD., Lakes Regional Healthcare, Landus Cooperative, McClure, McFArland Clinic, MercyOne, Nelson Electric, One Vision, POET Biorefining, Prestage Foods Of Iowa, R&D Industries, Ranco Fertiservice Inc., Rembrandt Foods, Resource Consulting Engineers LLC, Rueter & Zenor Co., Sanford Health, Small Business Development Center, Stewart Memorial Community Hospital, Summit Agricultural Group, Trivista Companies, Truck Center Companies, VA Central Iowa Healthcare System and Vector Marketing.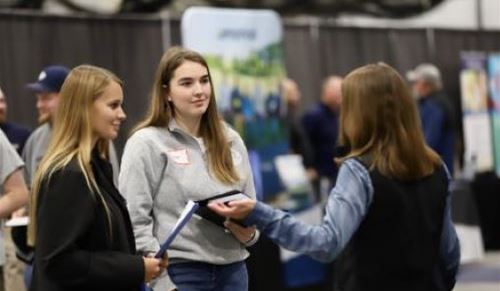 I chose Iowa Central because it provided an extremely good opportunity for me to have a successful path in my chiropractic endeavors. My favorite memory here at Iowa Central was meeting so many people who I know continue to have an impact on my life down the road.